Miling Dental Lab is a modern laboratory based on CAD/CAM technology and 3D printing.
Our laboratory has many years of experience in dental technology. We like challenges of the dental industry and we put 100% attention to the precise fit of each job. Our commitment to dentists has provided us with regular referrals and has helped us to grow into a strong team. We have built a reputation on being a lab that dentists can rely on by looking after our customers and staff. We provide a tailored individual approach to every one of our clients. Our knowledge, experience and skills are deepened by numerous training in Poland and abroad. We focus on every detail and strive for perfection in everything we do. We are the offical partner of Straumann Group – one of the world's leading implant companies. We enjoy challenges and we are open to the latest technologies.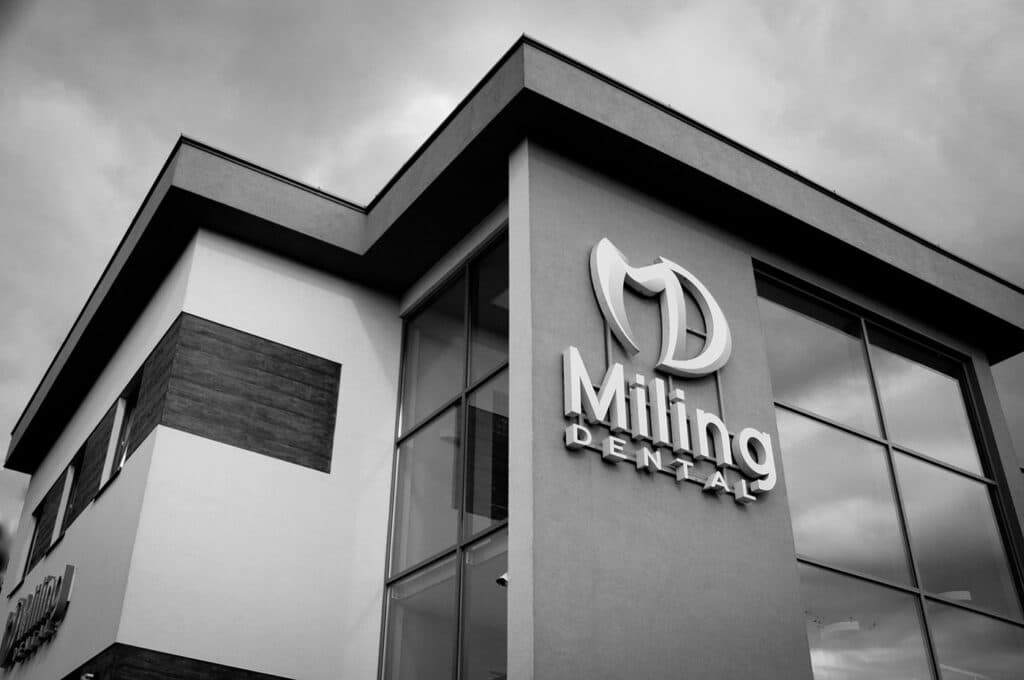 Modern dental laboratory in the era of digitalization
There is a saying that apposites like to attract and in this case is a lot of truth to it !. Although Miling Dental Lab is located in the oldest city in Poland, the laboratory follows the latest technology.
CAD-CAM technology and 3D printing are areas in which we feel very confident and strong.
We can easily collect from you intraoral scan files and photo documentation of the patient in order to condense the time of cooperation and most of all to take care of its safety and hygiene. Thanks to efficient communication we are able to provide you with work on time.
Aesthetics – Intuition – Craftsmanship
three features that identify our laboratory, as the foundation of a solidly performed work.
Punctual
Punctual we will agree in advance the ideal completion date working within deadlines required, to ensure you recive your high quality fully completed product on time.
Sterillity
Working with us, you don't have to worry about hygiene. Our products and the impressions are properly disinfected.
Communication
Please contact us by phone are e-mail. We quarantee an immediate response to your mesages.
Kalisz dental laboratory
Knowledge, unlimited imagination, concept. We try to meet the expectations of each patient.
Our priority is the accuracy in refining every detail that makes up a perfect final effect.
Our laboratory uses most up to date technologies every day. Being a progressive bussiness we continue to explore knowledge about 3D printing, CAD_CAM design and milling. The above areas are characterized by the effective production of precise works.
See all the services offered by Miling Dental Lab
In order to receive the full offer of our services fill out the form avaliable below. You will receive an information pack highliting all the services we offer.
Collaborate with Miling Dental Lab